PSHE & RSE
Curriculum Intent
Spa's PSHE curriculum, as part of our overarching curriculum model, is designed with our curriculum drivers in mind:

Curriculum Implementation
Jigsaw
Jigsaw 3-11 offers a comprehensive Programme for Primary PSHE including statutory Relationships and Health Education, in a spiral, progressive and fully planned scheme of work, giving children relevant learning experiences to help them navigate their world and to develop positive relationships with themselves and others.
The progression documents on this page show the curriculum from 3 - 11, as both our feeder infant schools also use Jigsaw, allowing for a coherent PSHE & RSHE curriculum.
Jigsaw consists of six half-term units of work (Puzzles), each containing six lessons (Pieces) covering each academic year.
Autumn 1: Being Me in My World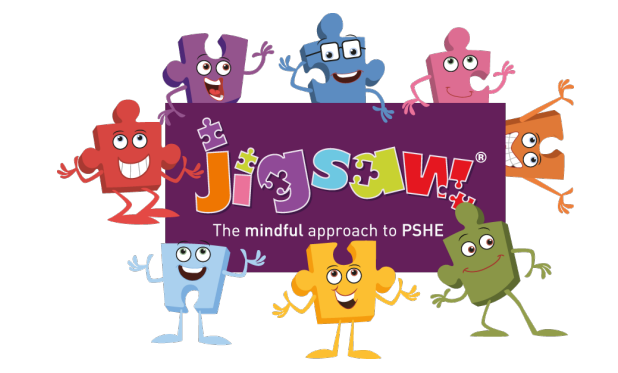 Autumn 2: Celebrating Difference (including anti-bullying)
Spring 1: Dreams and Goals
Spring 2: Healthy Me
Summer 1: Relationships
Summer 2: Changing Me (including Sex Education)
Every Piece has two Learning Intentions, one specific to Relationships and Health Education (PSHE) (in purple) and the other designed to develop emotional literacy and social skills (in green).
Equality Act & Protected Characteristics
The Puzzle 'Celebrating Difference' is the most pertinent of units for teaching about the protected characteristics, as it focuses on similarities and differences and teaches about diversity, such as disability, racism, gender, family composition, friendships, and conflict. Children learn to accept everyone's right to 'difference', and most year groups explore the concept of 'normal'. Bullying – what it is and what it isn't, including cyber and homophobic bullying – is an important aspect of this Puzzle.
The 'Relationships' Puzzle also has a wide focus, looking at diverse topics such as families, friendships, equality in relationships, and love and loss – all of which can help to deliver the vital messages behind the Equality Act. A vital part of this Puzzle is about safeguarding and keeping children safe; this links to cyber safety and social networking, as well as attraction and assertiveness; children learn how to deal with conflict, their own strengths and self-esteem. They have the chance to explore roles and responsibilities in families and look at stereotypes.
All Jigsaw lessons are delivered in an age- and stage-appropriate way so that they meet pupils' needs and can help them understand the wider world. The grids below highlight where links are made, both implicitly and explicitly, to the protected characteristics. Note that this list is not exhaustive.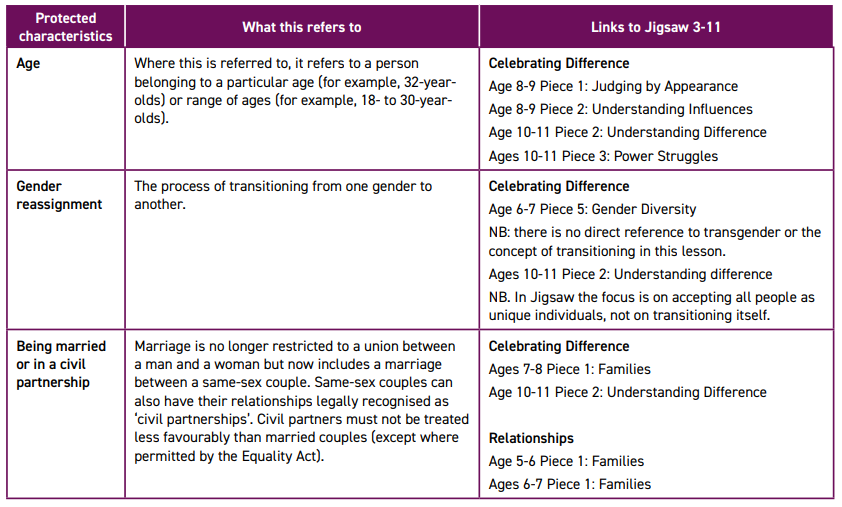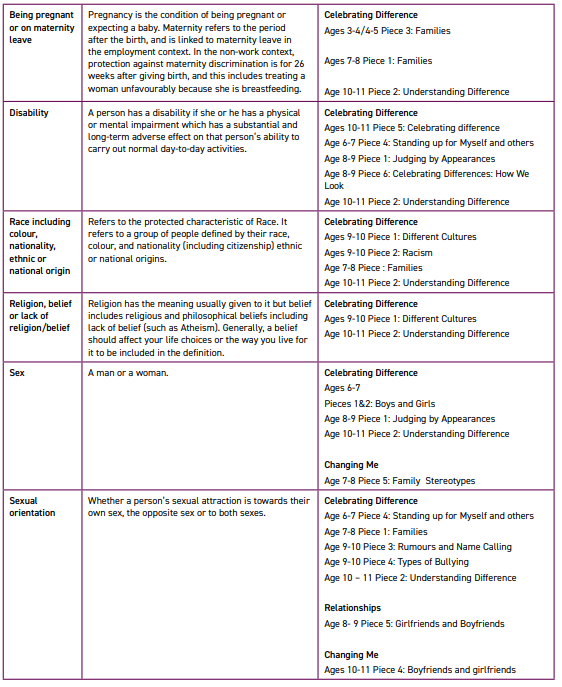 Safeguarding & Consent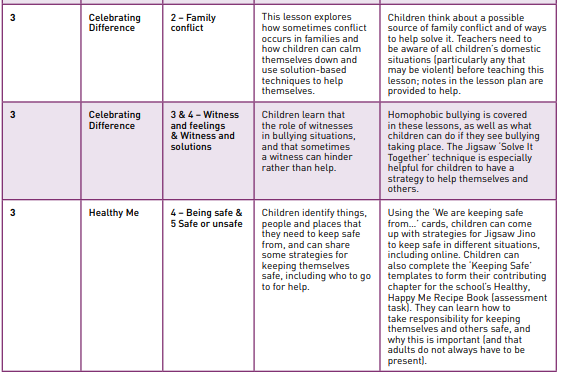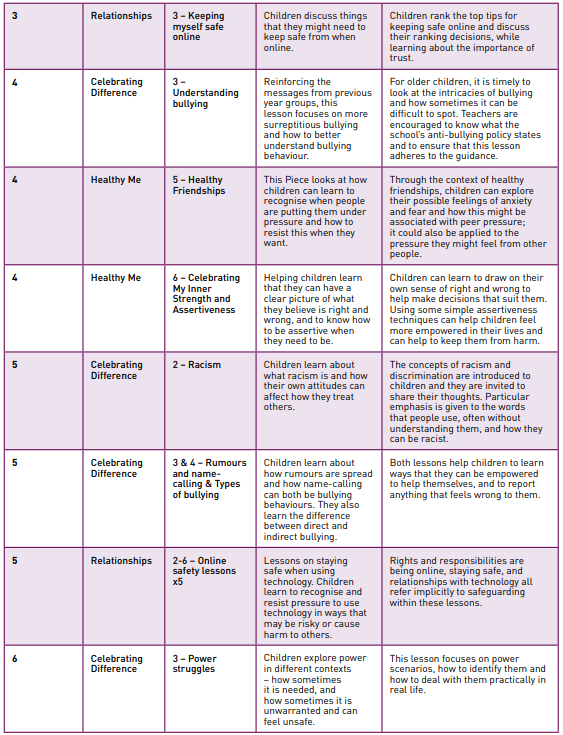 Key Documents
Please find below the key documents referred to throughout this page.