Music
Curriculum Intent
Spa's music curriculum aims to equip pupils so that they will: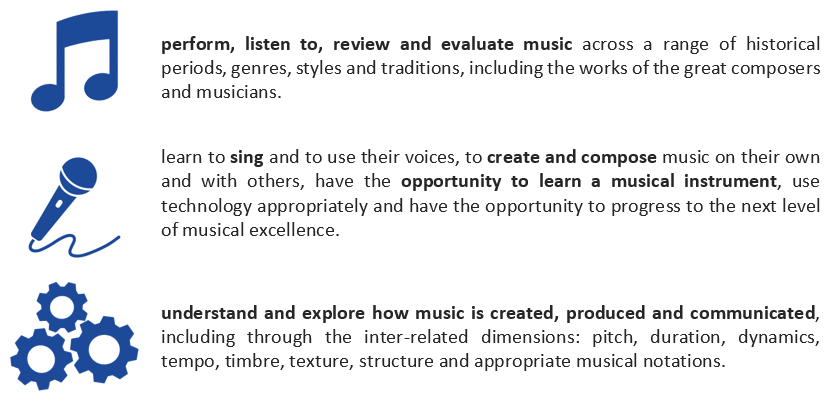 Spa's music curriculum, as part of our overarching curriculum model, is designed with our curriculum drivers in mind:

Curriculum Implementation
Charanga
Charanga is used as a tool to implement our music curriculum. Throughout 2021/22, a transitional curriculum is in place, addressing key gaps in knowledge.
Key Documents
Please find below the key documents referred to throughout this page.