Uniform Update - June 2022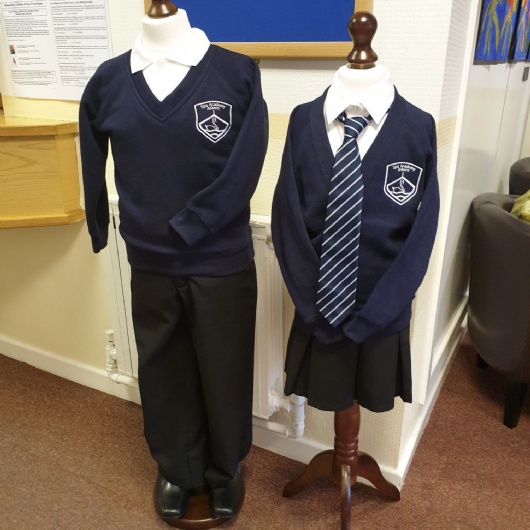 With only 13 school days left in the 2021-22 academic year, we are really keen to continue the high standards of uniform that we have seen throughout the year. We also want to support families where this is proving difficult. Read on to find out how we are managing this up until the end of term!
During the last few days of the summer term we will still be expecting all pupils to wear school uniform in line with our policy (outlined on the Uniform Information Page). We do, however, appreciate that as we get nearer to the Summer Holidays uniform does get worn out, outgrown and even lost. Whilst we ask that you stick as closely as possible to our policy we also appreciate that replacing uniform now may be pointless as children can have growth spurts over the holidays.
Shoes in particular are proving an issue with some pupils attending school in trainers in a variety of colours! We will loan pupils, who are repeatedly wearing non-black shoes or trainers, a pair of black pumps to wear whilst indoor. If you would prefer for this not to happen, then please contact the school office so we can let your child's teacher know.
As a reminder, the last day of this school year is Tuesday 19th July, with holidays beginning for pupils on Wednesday 20th July.
Thank you in advance for your support with this matter,
Emma Anderson
Head Teacher