Easter Attendance Challenge!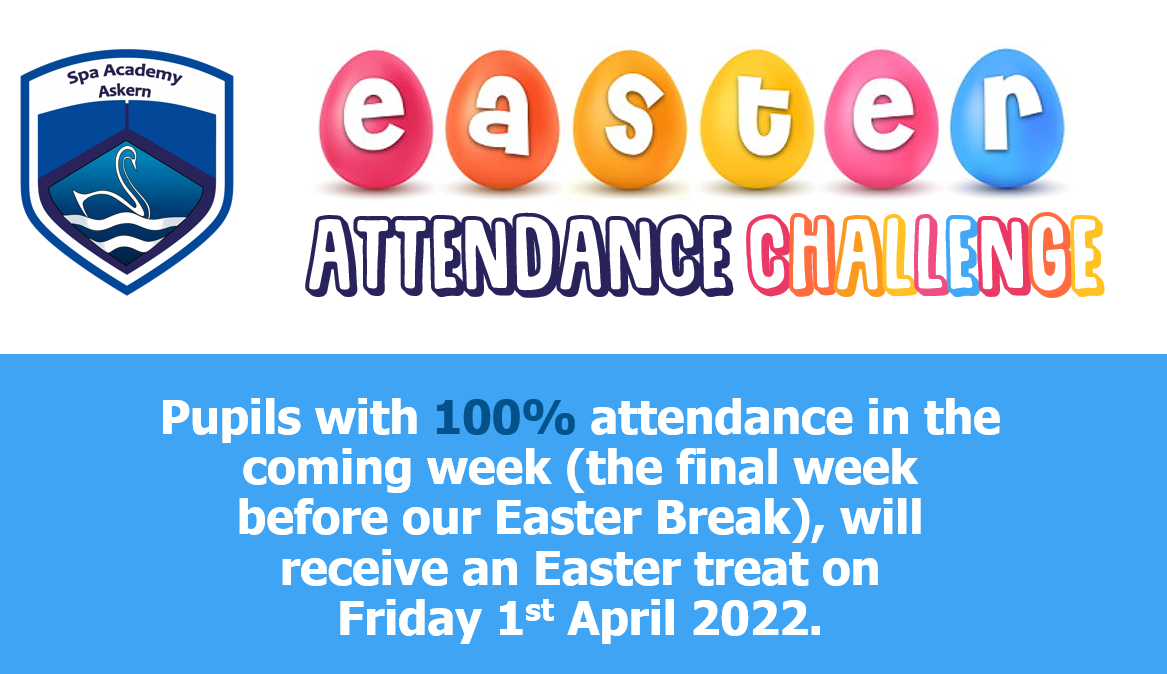 As we enter the final week of the spring term, pupils' attendance remains vitally important. All pupils who have 100% attendance in the coming week will receive an Easter treat on Friday, the last day of term.
A reminder that school will close at 3pm on Friday 1st April and reopen, after the Easter Holidays, on Tuesday 19th April.