School Opening Information: September 2021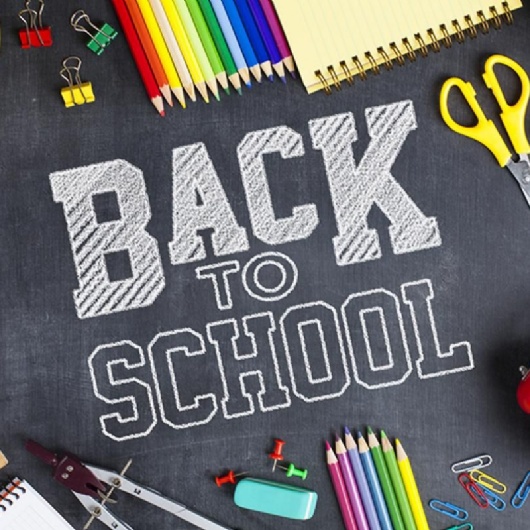 Information regarding Spa Academy opening in September 2021:
As we get ready to break up from school for the summer holidays, I wanted to share with you our current plans for the return to school in September 2021. We intend to return to 'normality', following guidance from the Department for Education (July 2021), with a focus on providing quality learning experiences for our pupils whilst keeping them safe, by maintaining good hygiene standards and expectations. I would like to thank you for your support, to myself and the staff at Spa, over the past 18 months and I know that you will be keen to support us moving forwards.
Our priority is for you to deliver face-to-face, high quality education to all pupils. The evidence is clear that being out of education causes significant harm to educational attainment, life chances, mental and physical health (DfE, July 2021)
I wanted to take this opportunity to remind you of key information and provide some specific updates. In September, all pupils will be based in their own classroom with their class teacher(s) and the teaching assistants supporting the learners in those classes. There will be some mixing of pupils across classes, as the DfE guidance recommends, to allow us to deliver the best learning opportunities to pupils at the right level for them. We will have allocated entrances and exits, to ease congestion at busy times, and pupils in each year group will have allocated playgrounds, lunchtime sittings and toilets.
What will the school day look like?
The school gates will open at 8.30am, allowing pupils to enter the school playgrounds and begin lining up in their classes.

Teachers will collect classes to begin entering school at 8.35am

Teachers will walk classes out onto their allocated playground and dismiss them at 3.00pm
Arriving and leaving school
School gates will open at 8.30 and children should will encouraged to not arrive before this time. Pupils should go straight to their line as they enter their playground and wait for their teacher to take them into school safely and calmly. Parents will not be permitted to enter the school grounds, however may wait for their child outside the gates or around the perimeter fence. If your child usually walks home, they will be allowed to do so.
Please note that for safety reasons we will no longer be using the gate that opens onto Sutton Road, near to the bus stop and old caretaker's house. Instead, pupils should enter via the gate on Alfred Road.
Group

Playground Entrance/Exit

School Entrance/Exit

Year 3 classes

Year 4 classes

Year 3 & Year 4 Playground,

Sutton Road Entrance (main school entrance)

Year 3/4 doors

Year 5 classes

Year 6 classes

Year 5 & Year 6 playground (previously Y5 playground),

Alfred Road Entrance

Year 5/6 doors

(previously Y5 entrance)
Key Information
Uniform will be compulsory, Click here for details
PE Kit – to be in school every day
Water bottle – Water or juice but not fizzy drinks or energy drinks
A healthy snack for break which should be kept in a coat pocket or bag
A bag may be brought but will be kept on their allocated peg in their cloakroom
Pencil cases, toys and other items should not be brought to school from home
School Meals will be available for all pupils (Menus will be updated over the summer holidays)
Attendance
The current Government guidance makes it clear that attendance is mandatory for all pupils. This means from that point, the usual rules on school attendance will apply, including:
parents' duty to secure that their child attends regularly at school
schools' responsibilities to record attendance and follow up absence
the availability to issue sanctions, including fixed penalty notices in line with local authorities' codes of conduct
Where a child is required to self-isolate or quarantine because of COVID-19, they will be recorded as 'not attending in circumstances related to coronavirus'. Where they are unable to attend because they have a confirmed case of COVID-19 they will be recorded as absent due to illness.
Breakfast Club
We will continue to operate a booked in provision for breakfast club. This will continue to be a paid for wraparound care rather than a drop-in breakfast service. If you have previously booked your child into breakfast club this booking will be automatically continued from September 2nd 2021. If you wish to book a new place or change your previous bookings, please contact the admin team at school by email admin@askernspa.doncaster.sch.uk or telephone and leave a message on 01302 700332. More information can be found on the school website
Walking Bus
We will be continuing our very successful 'walking bus' from Thursday 2nd September. Spa Academy staff supervise children, wearing school high visibility vests, leaving school and walking along the bus route into Askern. For more information visit the school website or contact the school office.
Have a fabulous summer and we look forward to welcoming everyone back to school on Thursday 2nd September.
Emma Anderson
Headteacher