Summer Term Update - 21.6.21
As we approach the end of another academic year, we would normally be looking forward to end of year activities and beginning to think ahead to next academic year. However, throughout the year, Covid restrictions have caused us to work very differently and this term is no different. We all know that this term is so often the busiest time of the school year, and whilst we would love to undertake the many activities we are used to, such as school fayres, sports days, new starter meetings, leavers events and other activities, we need to be very mindful that schools remain under strict Covid restrictions. This is to ensure staff and children's safety for the remaining days of the school year, while the current lockdown measures remain in place until 19th July.
Nonetheless, as a school we will endeavour to ensure the remaining weeks in school are hugely positive for your children with our creative and dedicated staff currently developing ideas to celebrate their achievements within Covid safe conditions. For example, we will be taking part in Sports Day activities within individual year groups and will be sharing our leavers assembly virtually.
Staffing Changes
It is with great sadness that we say goodbye to a number of staff at the end of the academic year. Mr Gelsthorpe and Mrs Parkinson are both moving on to pastures new as they take the next step and development of their careers. We have a strong sense of team at Spa Academy and cannot thank them enough for the work they have undertaken at the school. We wish them all the very best of luck moving forward and we are excited to see what their future holds. We welcome to the team Miss Towner and Miss Marsden, who will both take up teaching posts in Year 6. We also say goodbye to several of our lunchtime supervisors and wish them all the best for the future.
Classes for 2021/22
Teachers are presently compiling class lists for next year based on their understanding of your children & their friendship groups. This year I have made the decision to mix some classes for 2021/22, based on pupil numbers and to ensure that each class has a positive mix of pupils in order to create the best learning environments within the classrooms. Children and parents will be informed of their next teacher when we have our whole school transition days on Wednesday 7th and Thursday 8th July, when pupils will spend the day in their new classes.
Year Group

Class Teachers

Year 3

Mr Dougherty & Mr Cuthbert

Miss Woodrow

Year 4

Mrs Exley

Miss White

Year 5

Miss Parkin

Miss Fahy

Year 6

Mrs Roberts

Miss Towner

Miss Marsden

Mr Wardle (teaching across year 6 classes)
End of year reports
End of year pupil progress reports will be sent home on Friday 9th July. Following this we will be offering parents the opportunity to discuss their child's progress with their class teacher. A reply slip, sent out with the reports will give parents the following three options:
Sign and return the slip with a comment or message
Request a telephone meeting with your child's class teacher
Request an online video call (via Microsoft teams) with your child's class teacher
More information regarding these follow up parent meetings will be sent out with your child's report.
School Uniform
Just a reminder that school uniform is no longer stocked in school and should be ordered through the SWI uniform website. Head to https://www.swischoolwear.co.uk/ register as a parent and browse the site, searching for Spa Academy Uniform.
We are also asking for any donations of school uniform, especially Year 6 ties, to allow us to support our families and to allow us to have spare uniform in school if needed. Please send in your donations to the school office.
Click here for more information on School Uniform
Goodbye to Y6
We will also be saying goodbye in a few weeks to our Y6 pupils as they take the next step in their education. Mr Wardle has previously sent out a letter with information regarding transition and end of year events. We have also arranged for Leavers Hoodies, featuring the names of all our Y6 pupils, available in a range of colours. To order these, follow the link below and click on the Spa Academy logo.
https://www.redoakroller.co.uk/schools/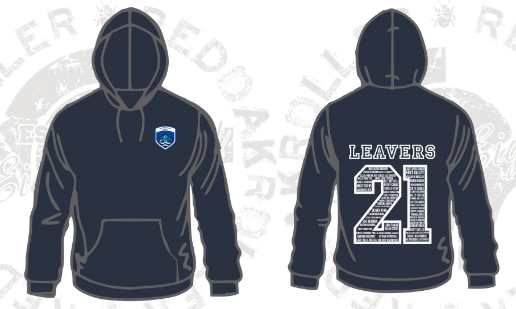 I truly hope our Y6 pupils look back on their time at Spa Academy like we do, as a positive one with plenty of happy memories. From all at Spa, we send them off to secondary school with our love and best wishes in the hope that they go onto achieve great success in life.