Welcome back! Key Information & Updates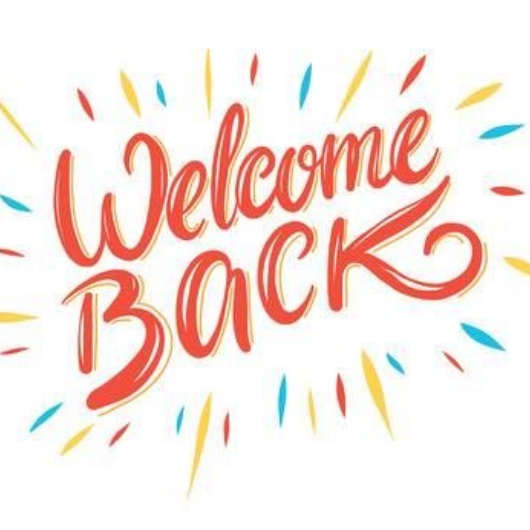 We are excited to have all pupils return next week on Thursday 3rd September. As the start of school year is less than a week away, we wanted to take this opportunity to remind you of key information and provide some specific updates.

Key information
All pupils, in all year groups, will return on Thursday 3rd September.
The school day starts with gates opening at 8.30 and pupils lining up at 8.35am (not the previous 8.40am).
Parents of Y3 pupils are able to bring their children into the playground for the first Thursday & Friday.
Pupils must enter via their year group gates.
Uniform is required, as normal. This includes black shoes and ties for our new Y6 pupils.
All this information, including entrances, safety measures, uniform and what to bring was previously sent in July.

Updates
Over the summer, the DfE have continued to provide updates and we have updated and adapted our plans for reopening. Key updates are:
Face Masks: In line with government guidance, pupils are not able to wear face masks in school. (This only applies to some secondary schools).
Pupils leaving school (collect/walking home): All pupils in Y3 must be collected by an adult at the end of the day. Pupils in Y4/5/6 will recieve a text next week asking whether they are to be collected or walked home. Unless we recieve permission for your child to walk home alone (even if they have done this year), they will not be able to.
Cashless payments: Most of our families already use ParentMail for their dinner money and other payments. We are unable to accept cash payments. If you would like support in setting up ParentMail, please contact the office team from Tuesday 1st September who are happy to support you in this and any questions you have.
Parents on premises: Parents and carers, at the moment, are not able to enter the school premises without prior appointment unless they are collecting a child. This includes the Main Office. All queries should be via phone (01302 700332) or email admin@askernspa.doncaster.sch.uk. A member of the Leadership Team will also be available at each entrance from 8.30 - 8.35am to greet pupils and take any queries. Appointments with staff are able to be made via phone/email.
Bus: Pupils travelling by bus should take note of the reduced capacity and limited services currently run by Arriva. We strongly recommend pupils find alternative transport. Our normal bus supervision cannot not go ahead, however, we will be organising a 'walking bus' from after-school on Monday 14th September that will be supervised by school staff to support families who would like this.
Year 3: We are so excited to meet our new Year 3s! As per the key information, head to the playground entrance that is right next to our main office on Sutton Road. Mrs Anderson (Headteacher) and the Year 3 team will greet you there.
Lunch: Our updated menus, taking account of guidance, have been updated and more information is available here. For the first days back, pupils will have the choices of:

| | | |
| --- | --- | --- |
| Thursday | Chicken pasta | Ham or egg 'grab bag' |
| Friday | Fish fingers and chips | Ham and cheese panini |

We are more than happy to answer any questions you have regarding the updates above and the key information that was sent out before the holiday. Please call 01302 700332 (if you leave a message, we will get back to you as soon as possible) or email admin@askernspa.doncaster.sch.uk.

We are ready and excited to welcome back all of #TeamSpa for an exciting year and thank all our families for your continued support in this, rather different, start to the new year.

Spa Academy Askern