Wider reopening to Y5s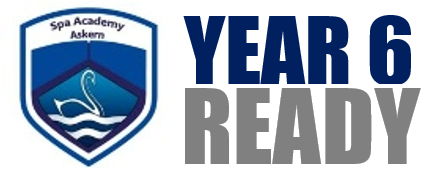 Recently, the government have advised that, where possible, schools are able to reopen to other year groups. We have the capacity, staff and space to be able to open to Year 5 pupils, providing small afternoon sessions from Monday 6th July - Thursday 16th July.
Why are we reopening to Year 5?
We have the capacity to do so, with staffing, space and time.
The sessions will run in the afternoons, 1 - 3pm.
They will be taught by a member of the Year 6 team.
These pupils are about to enter their final year of school and we have designed a Year 6 Ready Programme for these pupils to take part in during these two weeks.
Coming into school, for the final two weeks for short sessions, will help pupils - who have not been in school since March - spend time with familiar staff and surroundings. It is hoped this will help pupils with the transition to Year 6, making sure they are off to a flying start in September.
How are we making it safe?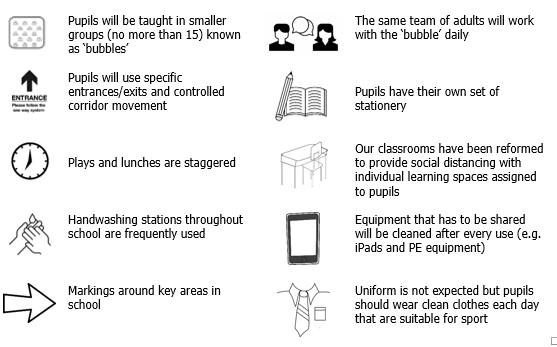 What if I don't want to send my child to school?
We completely understand some parents may not wish to send their pupils to school.
Elements of the Year 6 Ready programme will be available online to access during this final two weeks.
The government have explained that, for this Summer term, non-attendance will not be fined.