Headteacher's Update - 1st May 2020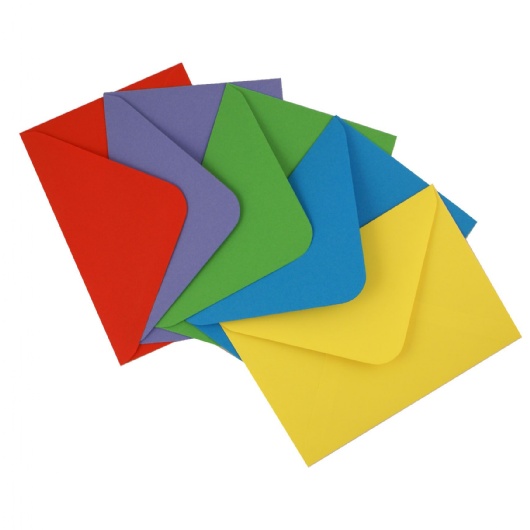 Letter to parents and families of Spa pupils.
As we end our 6th week of lockdown (4 of which have been during school term time) myself and the staff at Spa, would like to say a huge thankyou to everyone for your amazing efforts in supporting your children's learning at home. This has been a challenge for us as teachers and we have all quickly had to find new ways of doing things. As parents you are also having to support your families through very difficult and strange times. We all need to make sure that we do what is right for ourselves and our families in order to stay safe and well during these difficult times. The decisions we make will continue to be driven by the children's needs.
We wanted to remind everyone that we don't expect anything from you at the present time other than you looking after each other and keeping safe and well. Anything that you can do in terms of learning with your children is fantastic but not essential. Everything we are providing is to support you as you try to keep your children occupied and to ensure we stay connected in some way. It is not intended to be a substitute for the school day and, if your child does not complete the activities provided or access our online learning resources, they will not be disadvantaged on their return to school.
We know that, when children do return to school, we have a job to do. We are already preparing for the children's return (whenever that may be) and prioritising the learning activities our children will need the most. However, the most important job is making sure all children are feeling calm, relaxed, happy and socially ready to come back to school. This is why we want to stress to you that we don't want you to put pressure on yourselves or your children to complete their 'school day' as they would if they were at school. It is important that you take into account your unique situation and to plan your days around what is possible and what you and your child can achieve, making sure that you all remain happy and relaxed along the way.
Home Learning
As we have shared with you previously, we now have three main ways for pupils to access work. The reason for this is so that you can select the style of learning that you have the easiest access to and suits you and your children. We recommend that the first activity parents undertake with their children each week is to decide which activities they are going to do and create a timetable that is based on what it is possible to do during their week. Whatever can be done is great but be realistic!
Seesaw – Online learning classroom: Work will be set each Monday in the activities section of the app or website. This learning is for them to work through during the week for Writing, Reading and Maths as well as more creative tasks linked to our topics and other areas of learning.
School website - Our school website is still updated regularly with new activities to support pupils in their learning. This also provides links for resources that will support you with home learning. Here you can access MyMaths, Times Tables Rockstars & ReadTheory as well.
Learning Beyond the Classroom Booklet – For each subject activities cover academic learning, family activities, outdoor learning and watching and listening tasks. Thank you to those who came to collect them this week from Spa Academy. Remaining booklets are now available to collect from Campsmount.
If you have concerns with any aspect of home learning please email us on admin@askernspa.doncaster.sch.uk or call the team at Campsmount on 01302 700002
Weekly Communication
We will continue to make contact with you and your child on a weekly basis. This will ideally be done online through Seesaw, where we can give your child feedback on their learning and support them if needed. If we are unable to make contact this way we will make a weekly phone call, to have a chat and answer any questions you may have. Please ensure that we have your up to date contact details so that we can avoid our learning mentors having to make home visits.
Free School Meals
For those in receipt of Free School Meals the Government national voucher system, through Edenred, has been rolled out locally. All families to whom this applies should now have received vouchers for 5 weeks which covers the period up to the 8th May 2020. There continues to be some issues with this system at a national level, but the staff at Campsmount have been working hard to ensure that all families are clear on the process and can access the provision. Vouchers will be received to the email address held for you at school. If you have not received your vouchers, please check your clutter/spam/junk folders. We are aware that the Edenred website is often very busy and we have found the quieter times to redeem codes are before 9.00am or after 6.00pm. If you require assistance regarding the vouchers please email meals@legereducationtrust.com. Also, if any families feel they need further support, either financially or otherwise, please contact school and we will of course make every effort to help.
Trust Childcare Provision
As you will be aware we continue to provide childcare for students across the Trust at Campsmount Academy. This is available for children of key workers and our most vulnerable and the numbers accessing this provision has been relatively stable during this last week. As before, if you are classed as a critical worker and need your child to access the emergency childcare provision please let us know by emailing info@legereducationtrust.com
Leger Education Trust Project
We would just like to say a huge thank you to everyone who has donated quality clothes, books and toys to this fantastic project aimed at supporting the local community during these difficult times. Please follow Leger Education on Facebook for more details on how you can donate, and how these donations can be accessed.
If you are worried about keeping your child motivated or about their well-being in general, please make contact with your child's class teacher in the first instance. We can arrange for specific resources to be sent to you to support you if your child is struggling with the situation at the moment.
Staff have been busy this week showing off their performance skills in order to cheer our children up and show them how much we are missing them. Click here to visit the video or view it below:
Take care, stay safe.
Emma Anderson
Headteacher