Good Behaviour Banquet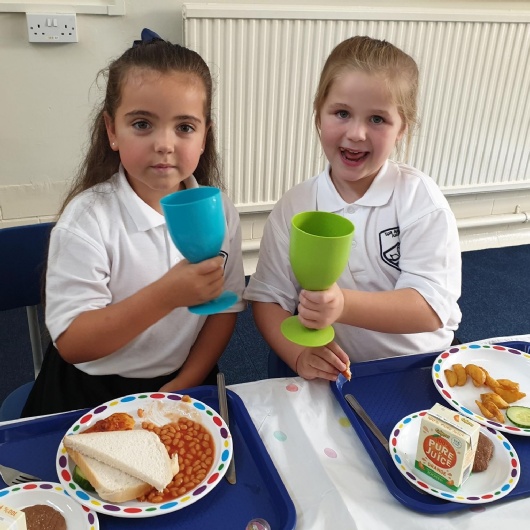 Celebrating our pupils who truly demonstrate our school values in all aspects of school life!
Every week our teachers nominate a pupil who has truly demonstrate d the school values and has set a fantastic example for others to follow. As well as celebrating this pupils in our Fantastic Friday assembly, we also invite them to a Good Behaviour Banquet on a Monday lunchtime. Mrs Anderson shows off her waitressing skills and keeps them entertained with music and games (and sometimes a treat from the prize box!). Nominated pupils are asked to choose a friend who has been just as deserving of the reward. It really makes Mondays Mrs Anderson's favourite day of the week!