Children in Need 2022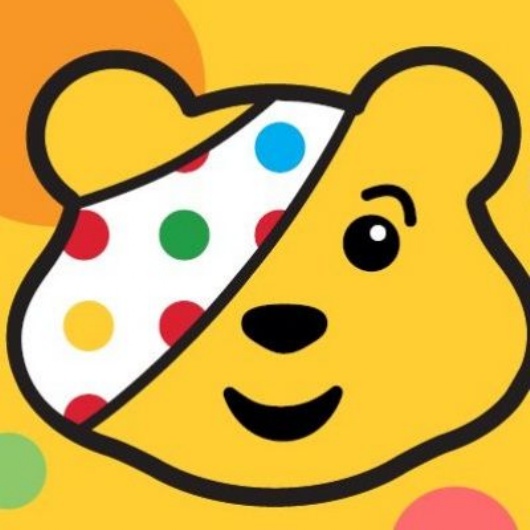 Read the article below to find out what Spa Academy's School Council have planned to support this year's BBC Children in Need event.
Children in Need 2022 takes place on Friday 18th November. At Spa Academy we will be supporting the event with some key events including a whole school 'Readathon' and a non-uniform Spotacular dressing up day! Each class may hold some additional events that they plan in their classes. There is no expectation to bring in donations for the events, however if you wish to make a donation details are shared below.
Spa's Spotacular Readathon: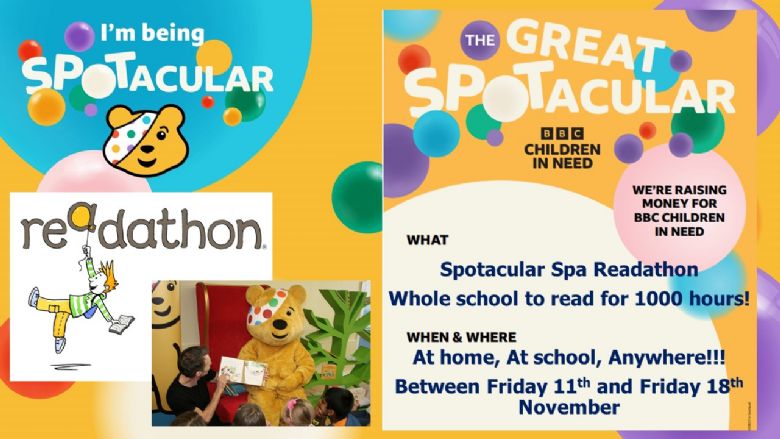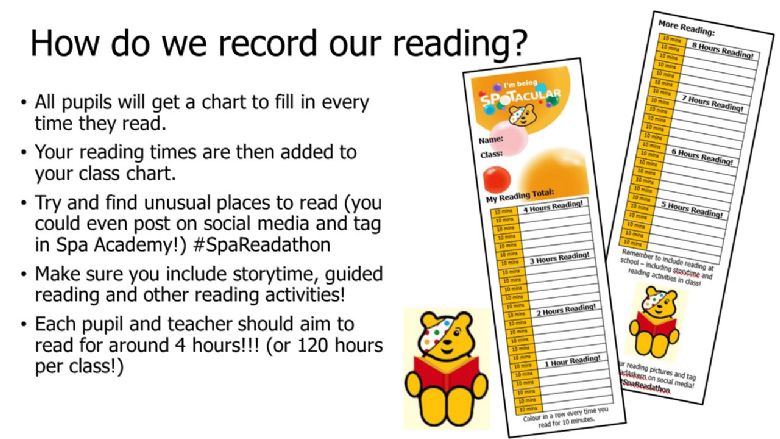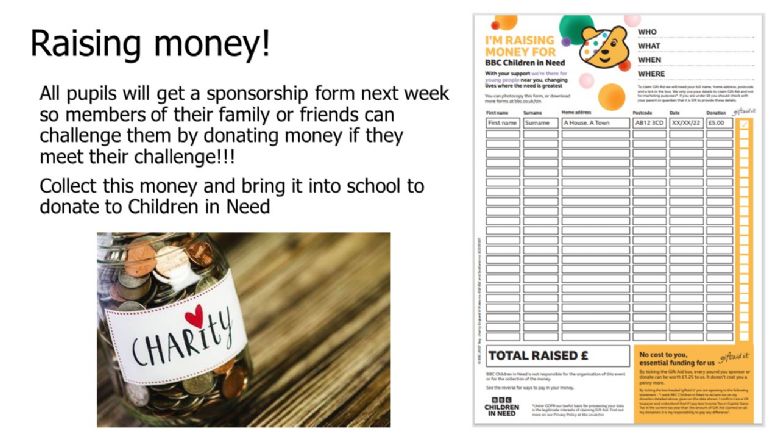 All resources for the Readathon will be given out to pupils on
Friday 11th November.