Reading Newsletters
Our weekly Reading Newsletters aim to: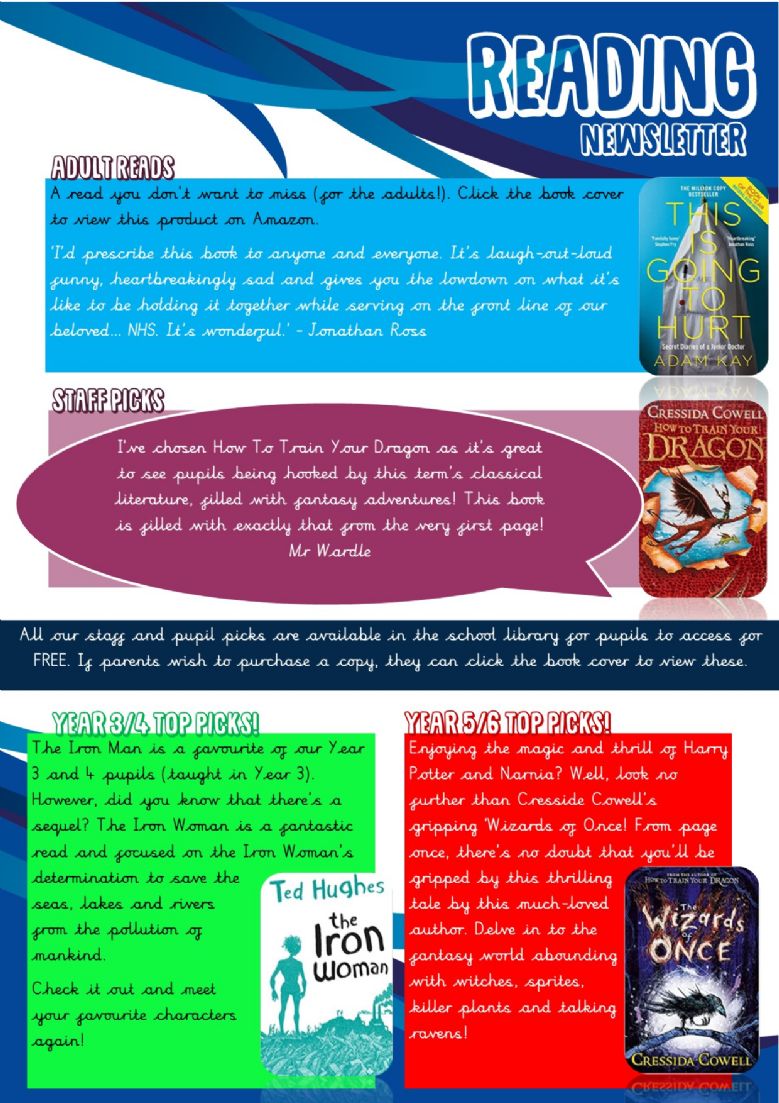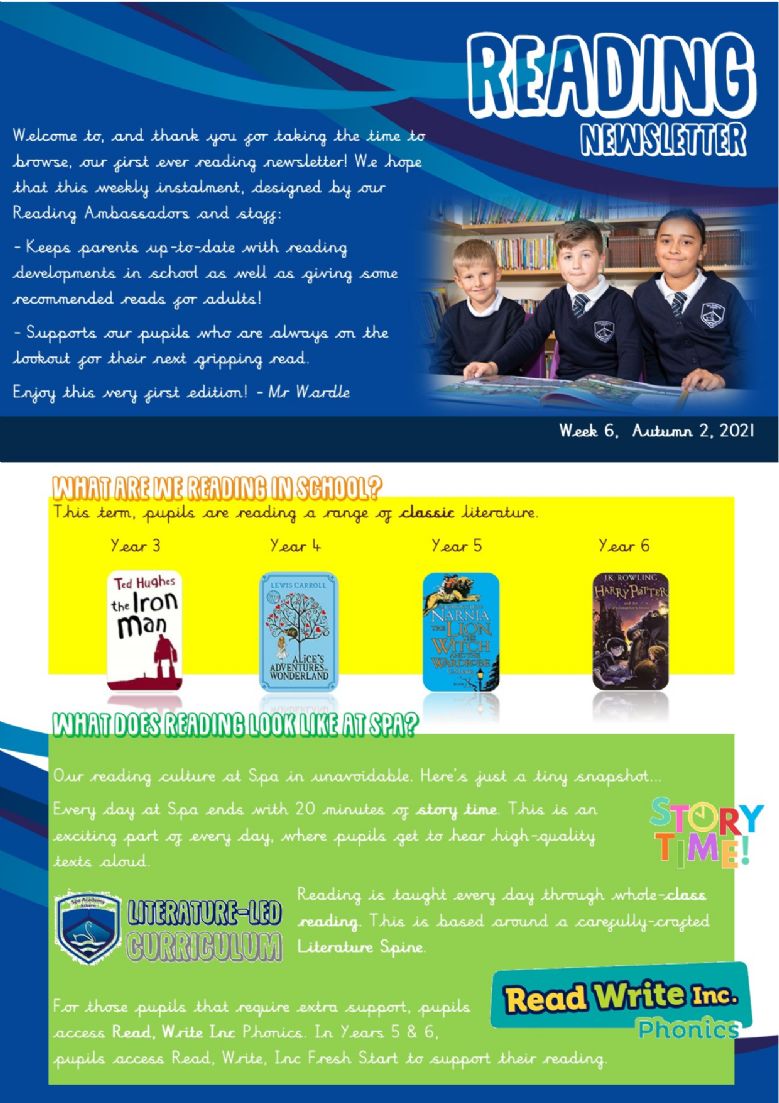 Recommend reads for pupils across school that can be accessed through the school library;
Recommend reads for parents/carers themselves;
Update pupils and parents on developments in reading across school (e.g. events, new books, curriculum information).
All issues of the reading newsletters can be found below.